Journal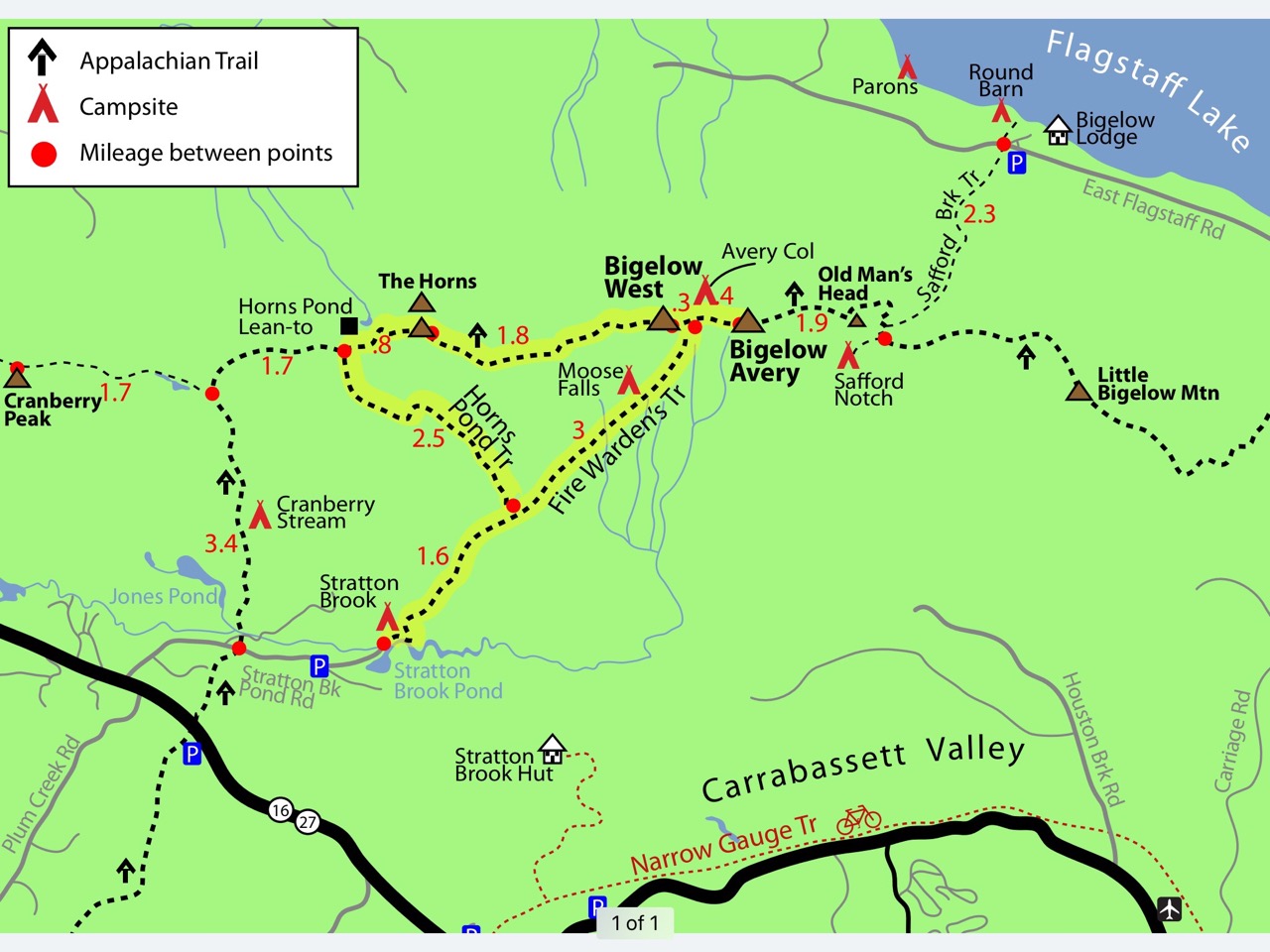 The thing I remember most? The mouse that ran across my tent during the night!
I was about 35 mins ahead of Cindy and T when I got to the top of the Fire wardens trail, so I went up to the summit of Avery.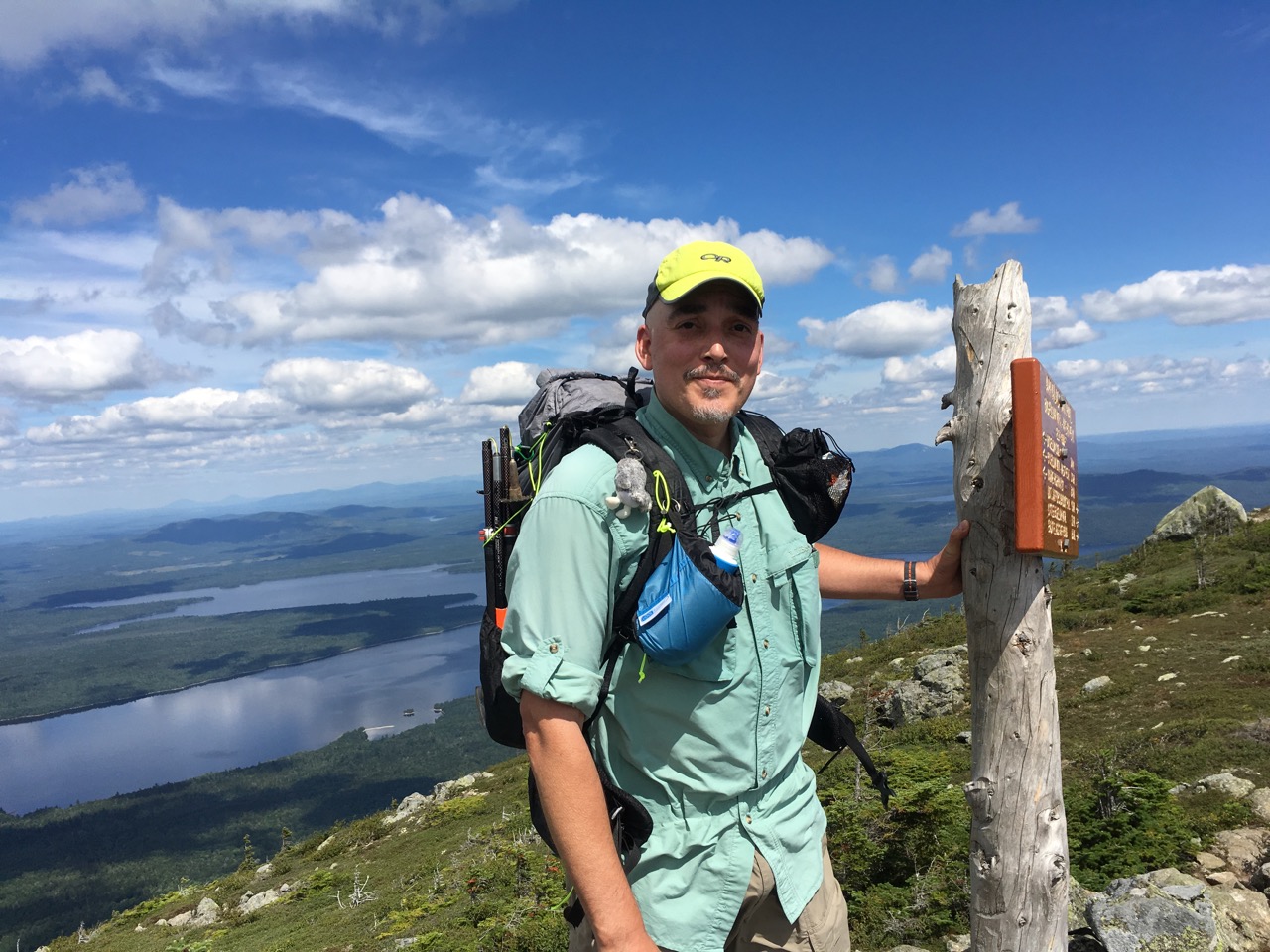 When I got back, I ran into a couple at that had the cutest husky puppy, and another that must have been a teen, as it was only 40 lbs. The puppy had already introduced itself to Cindy and was napping by the time I got to pet it.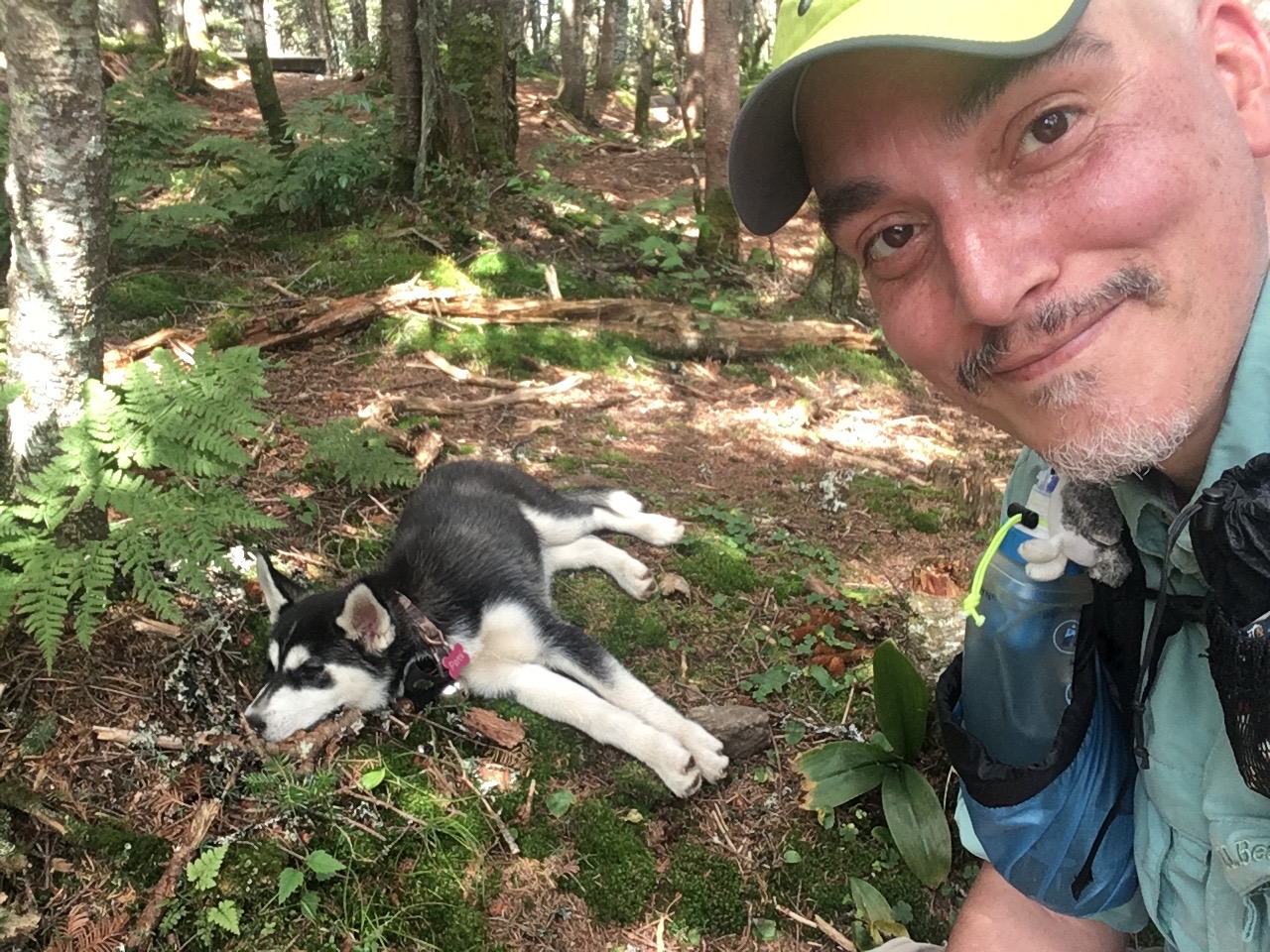 After about an hour long break, we headed west along the AT towards the horns tent site. Met a thru hiker named Moose that had me tell his wife that was a little behind him, that she was beautiful but she wasn't going to make it. A joke between the group. I did and they were all like "doh! shot down." I was the first to pull it on her. They also asked Cindy to do it too. The games thru hiker play!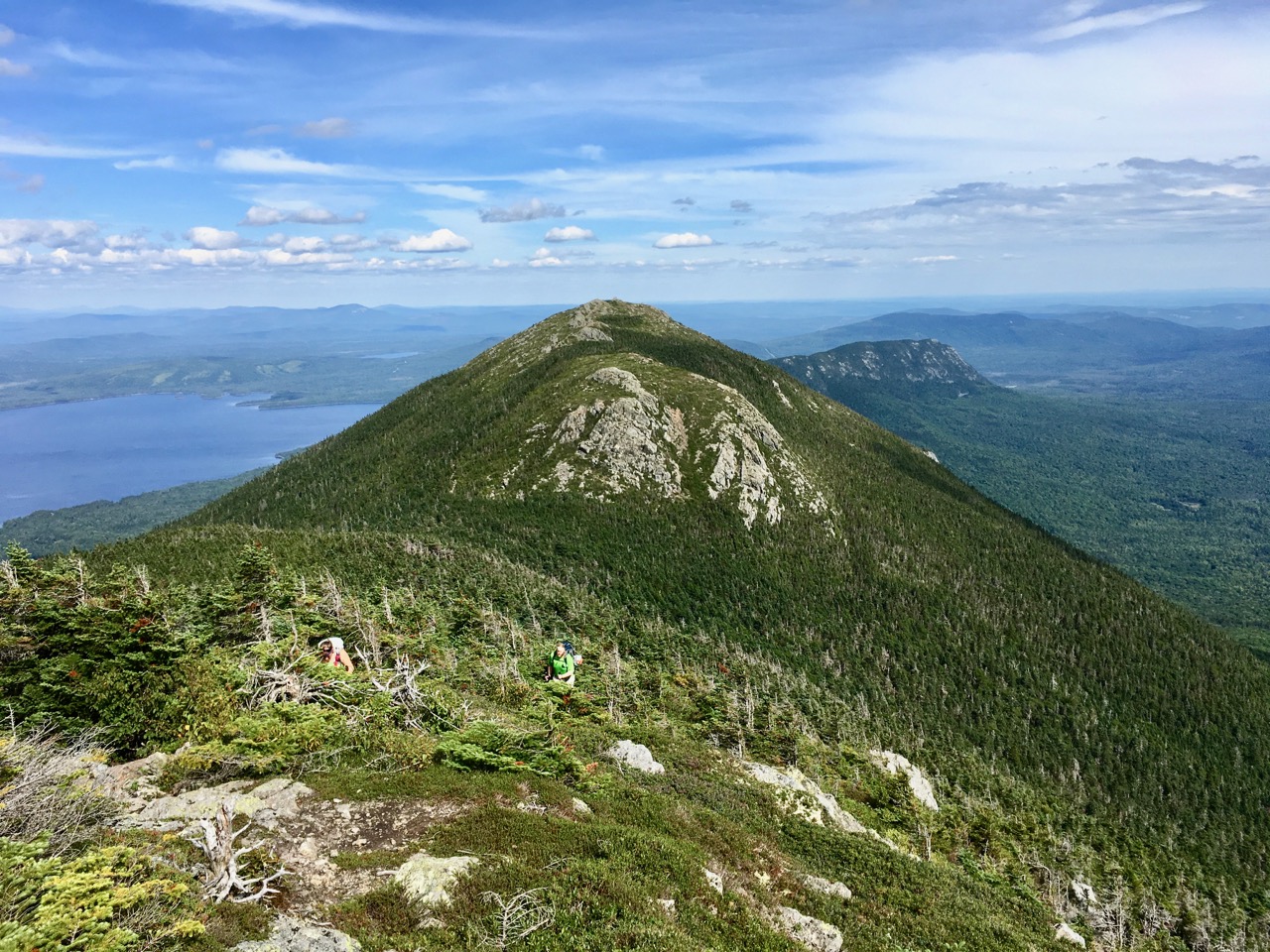 I didn't check out the north horn, as it was already 17:00 and I wanted to make sure I was able to get a good spot. Glad I did actually, as I don't think I would have gotten the platform otherwise.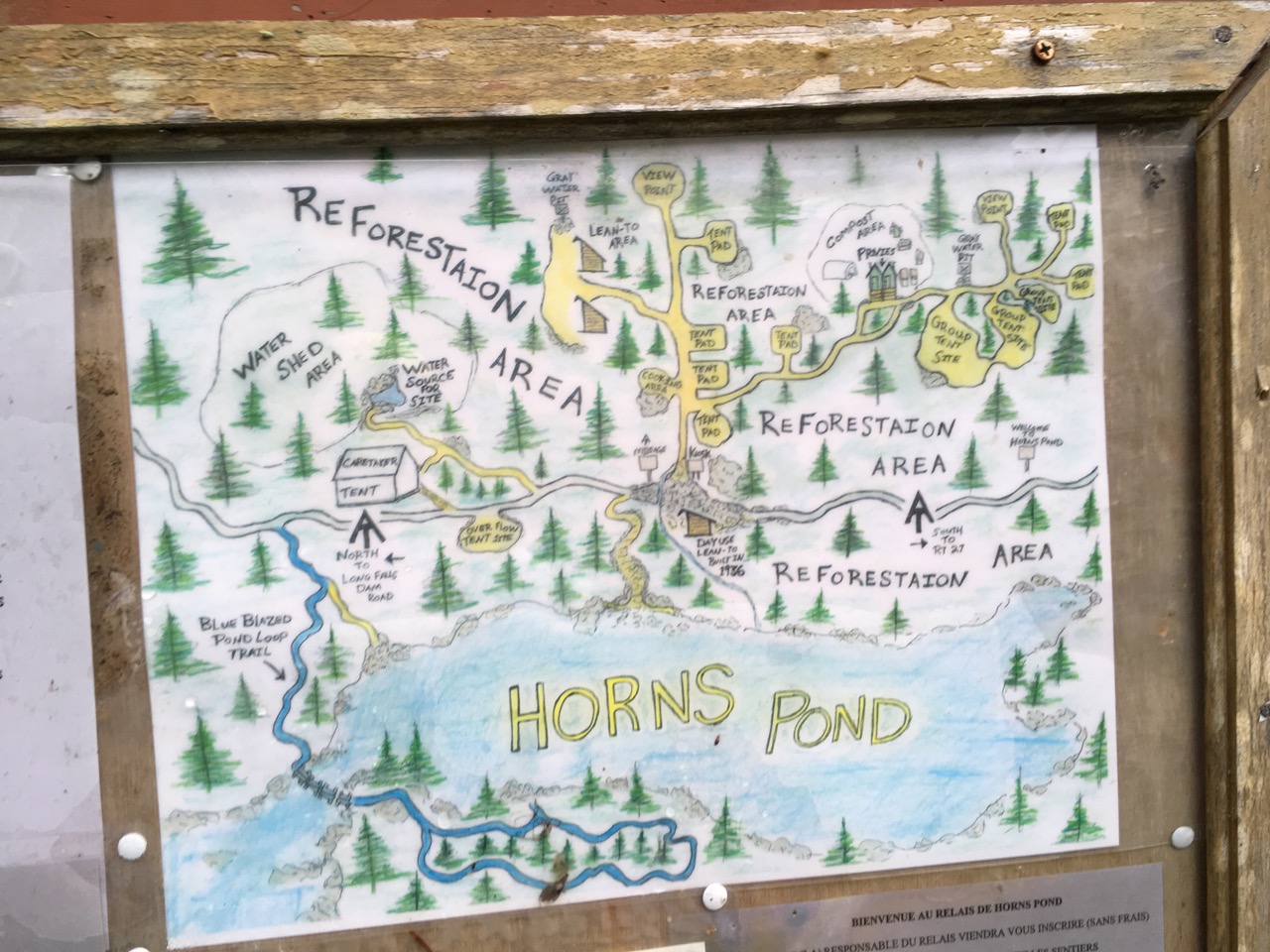 We stayed at the Horns Pond campsite. They have buckets for people to put their food in to keep the mice out. No problems with bears so they don't require hanging or having a Bear canister. A bit surprising. The mouse I saw, and kept hearing must have been a mother feeding her babies, because I kept hearing little squeaks in addition to the scampering of little feet on and under the tent platform. I plan to bring my Bear Vault next time, so I can keep my food safe from the mice, and not have to worry about the buckets. Cindy had said they were really gross in past years. Moldy food left behind from previous hikers. They never hear of leave no trace? Pauline and I usually stay at the Avery site, to the east along the AT.
I waited around for Cindy and Tristan to catch up to me in camp, but eventually just setup my tent. I pitched my tent on a tent platform, and surprised the caretaker. A Duplex tent isn't the easiest to setup on a tent platform, so I was the last person he figured would setup on it. But I figured out a little trick to use my tent stakes and put them under the tent platform, and between the wood. It worked so well, it was the best pitch I ever had. I started getting ready to eat when they arrived, and we all ate at my platform. Wish we had ate at the lean-to, as the view was amazing when the sun was setting. Had my Captain Morgan's Cannon Blast Rum. Tasted quite good.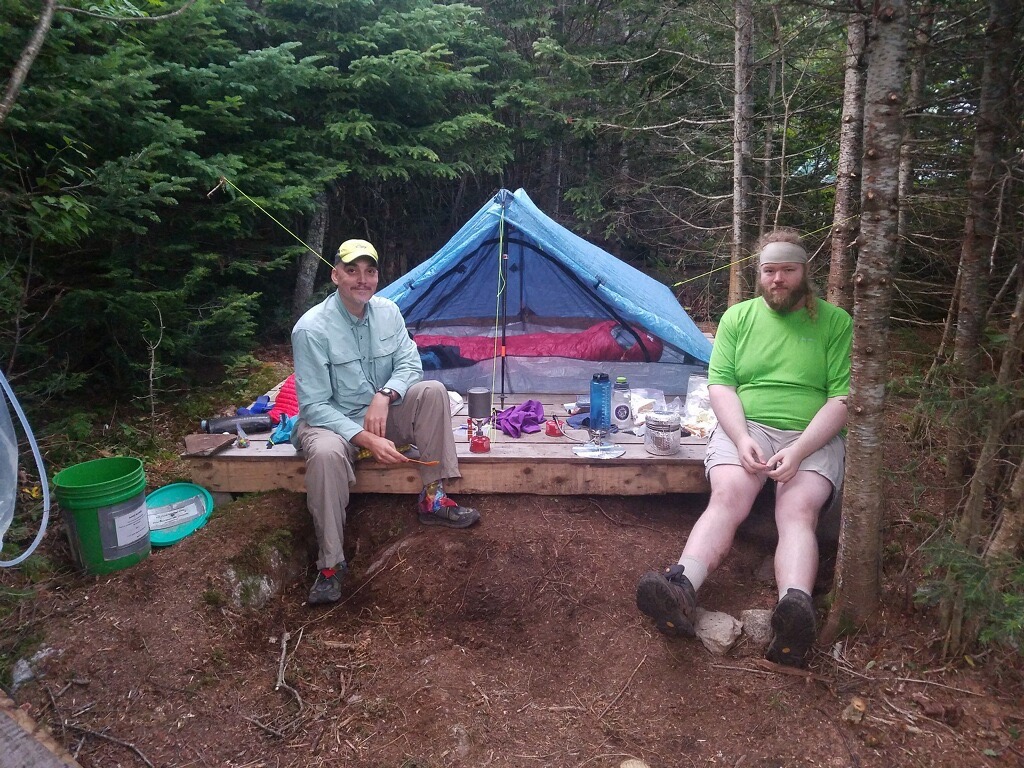 That night, the Perseid meteor shower was suppose to be visible. It's an annual meteor shower that goes from July 23-August 20. This year the night of Aug 11-12 and 12-13 were optimal viewing nights. Meteors are pebble sized, at an altitude of 70-100 KM (43-60miles). Peak time to view was after 10PM till early dawn. Sadly, we only saw a couple flashes in the sky. Not sure if they were meteors or not.
Next morning, after a terrible night of trying to sleep, I got up and wandered down to the horns pond to relax. I was treated to seeing what I think was a beaver swimming in the water. I only saw the head as it zig zagged towards me, then circled back they way it came. Once the sky had brightened, I got up to return to my tent and have some breakfast. On the way I saw a big bunny rabbit on the trail. Then at my tent, I spotted another, younger bunny jumping and playing. He hopped towards me, apparently not seeing me, and got to almost the edge of my tent platform before noticing me and bolting back the way he came.
Had a good chat with a backpacker that had done the AT 15 years ago. Pretty cool, but she didn't look like she was old enough to have done the AT that long ago. She had an A-frame style Hyperlite tent. It was nice, looked quite stable, but looked a little large for a 2 person tent. You have to setup both the tarp and the inside bug netting and floor. Took 12 stakes, which is 4 more then my Zpacks Duplex.
Brought: Red Puffy, Helium jacket, Altima Trail Runners, Duplex, Arc Blast.
Wish I brought: Nothing