Journal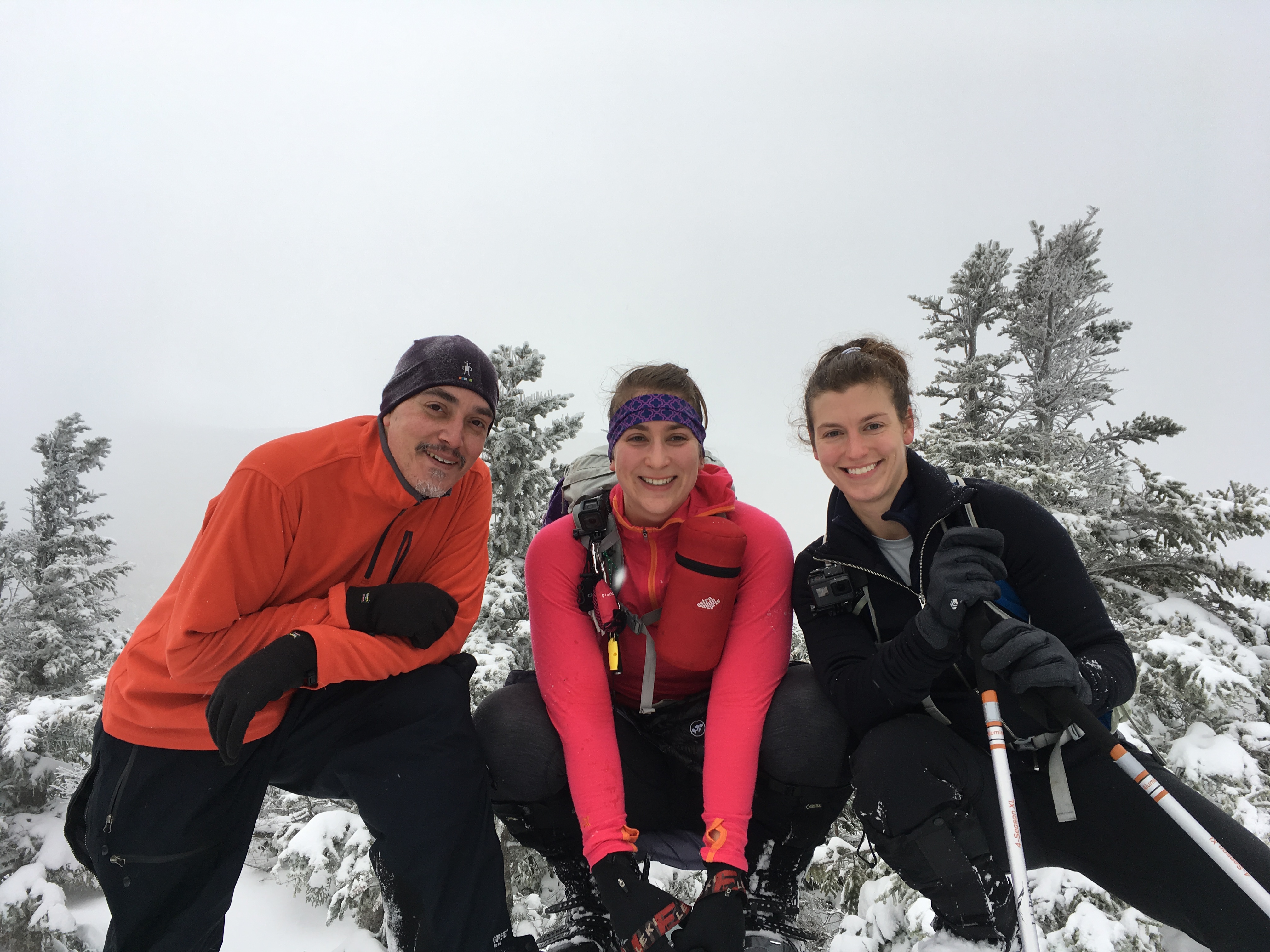 Hiked up Mt Avalon via the Avalon trail, up to Mt Field, north to the A-Z trail, then east back to the Avalon trail. Went with Cindy, Sarah. Pauline went to Mt Willard instead. Awesome peeps to hike with. Got to use snowshoes for most of the trail. Legs where pretty tired by the end, but held up great the entire time. Cardio was also just fine. Max heart rate was 138bpm.
Started at 11am and hiked 5.5 hours.
Small world. First thing, we run into Don and Mary at the trail head. They went the opposite direction we did on the loop, so we ran into them again on the trail.
On the way up Avalon, we ran into a couple that brought there grey/silver lab in their backpack. Cutest thing. There was a steep rock to scramble up, then we got to the peak. Had a nice bolder to stand on and get a great shot and some views.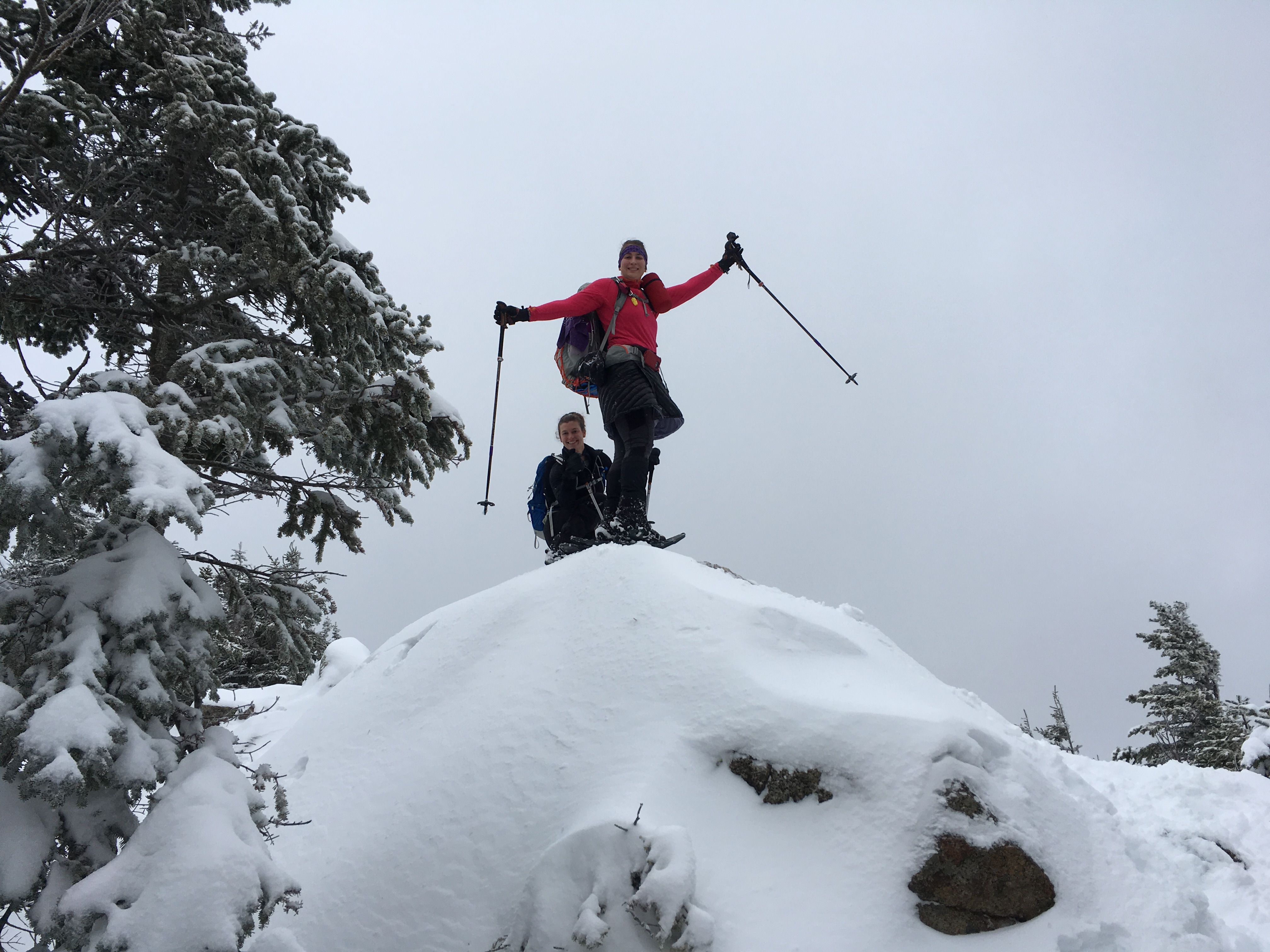 And a Grey Jay followed us up.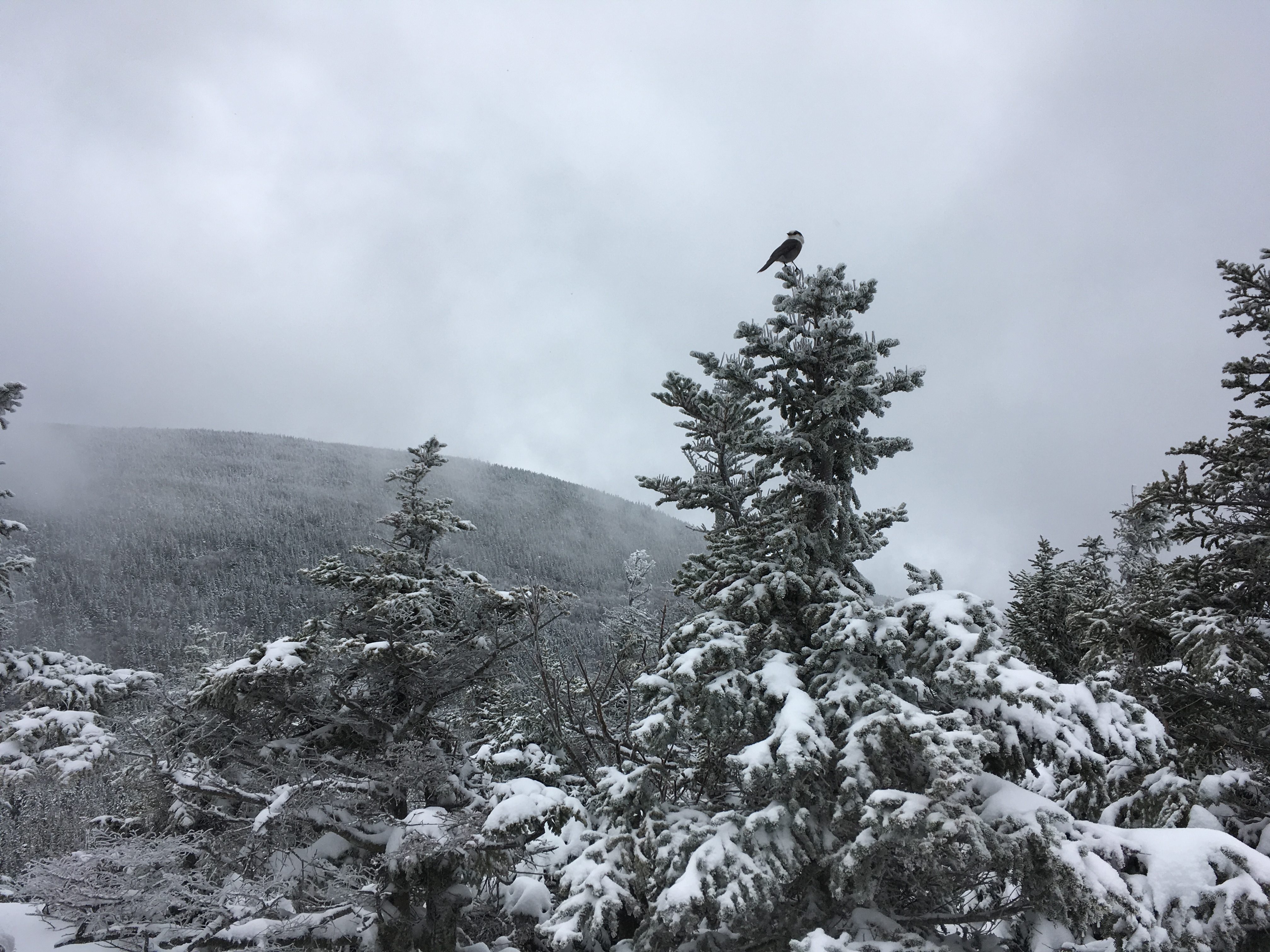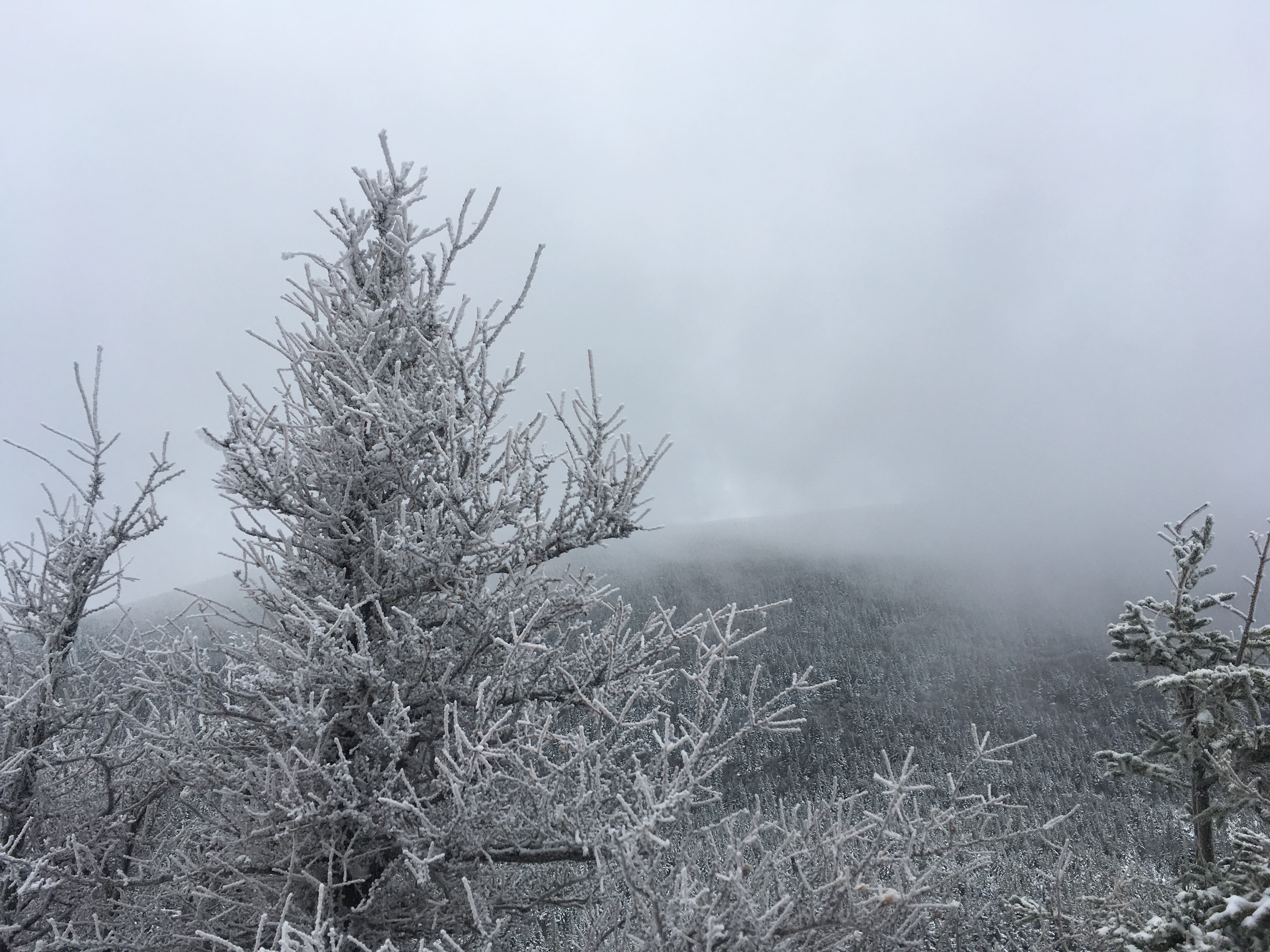 Cindy started down what looked like a trail, but dead ended. We had to hike back down the spur to get back to the mail trail.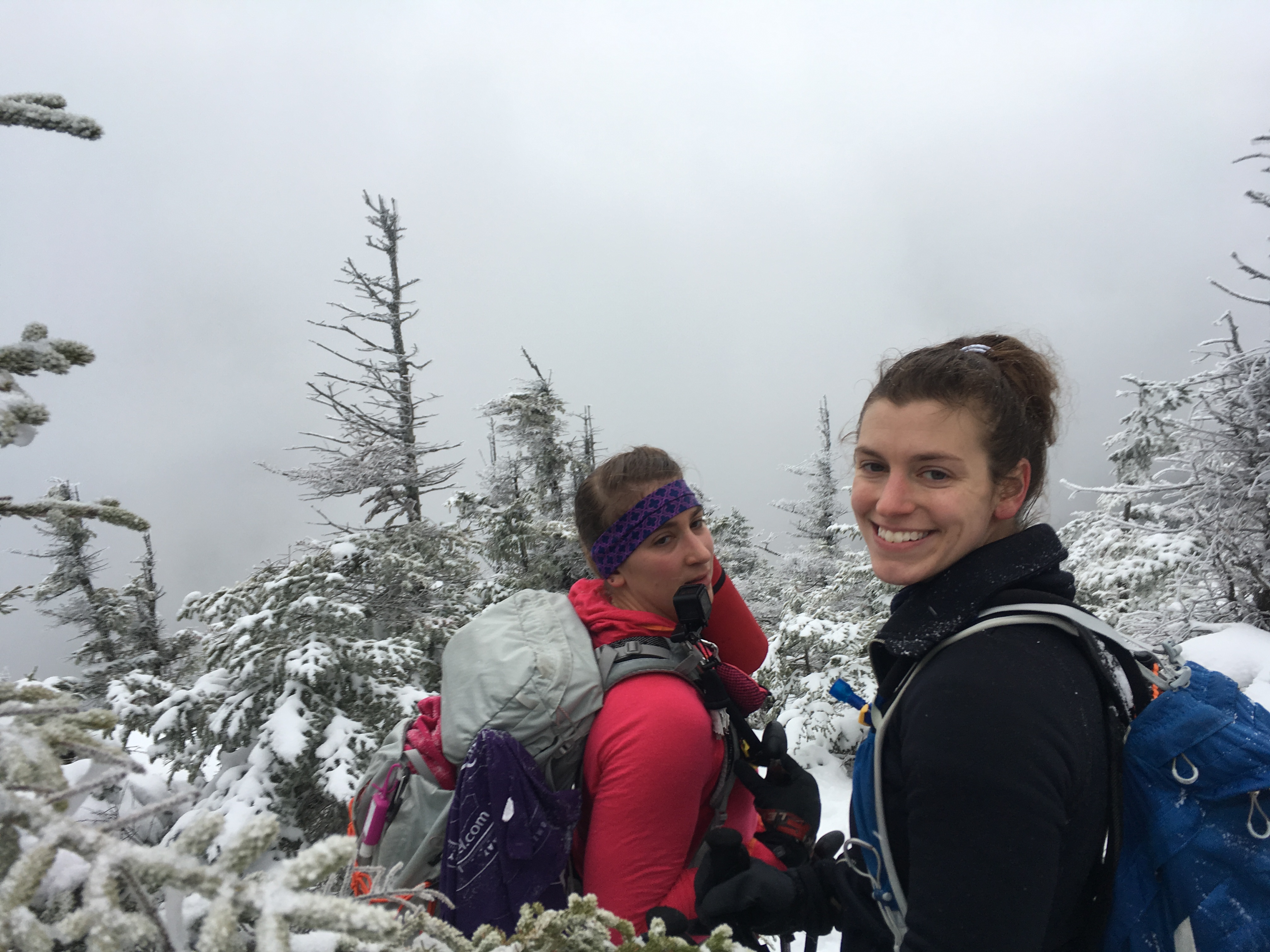 Looking North from Avalon, in the picture above. The weather wasn't bad, with some wind, but it was pretty easy to keep warm. It wasn't until Mt Field that things started cooling off.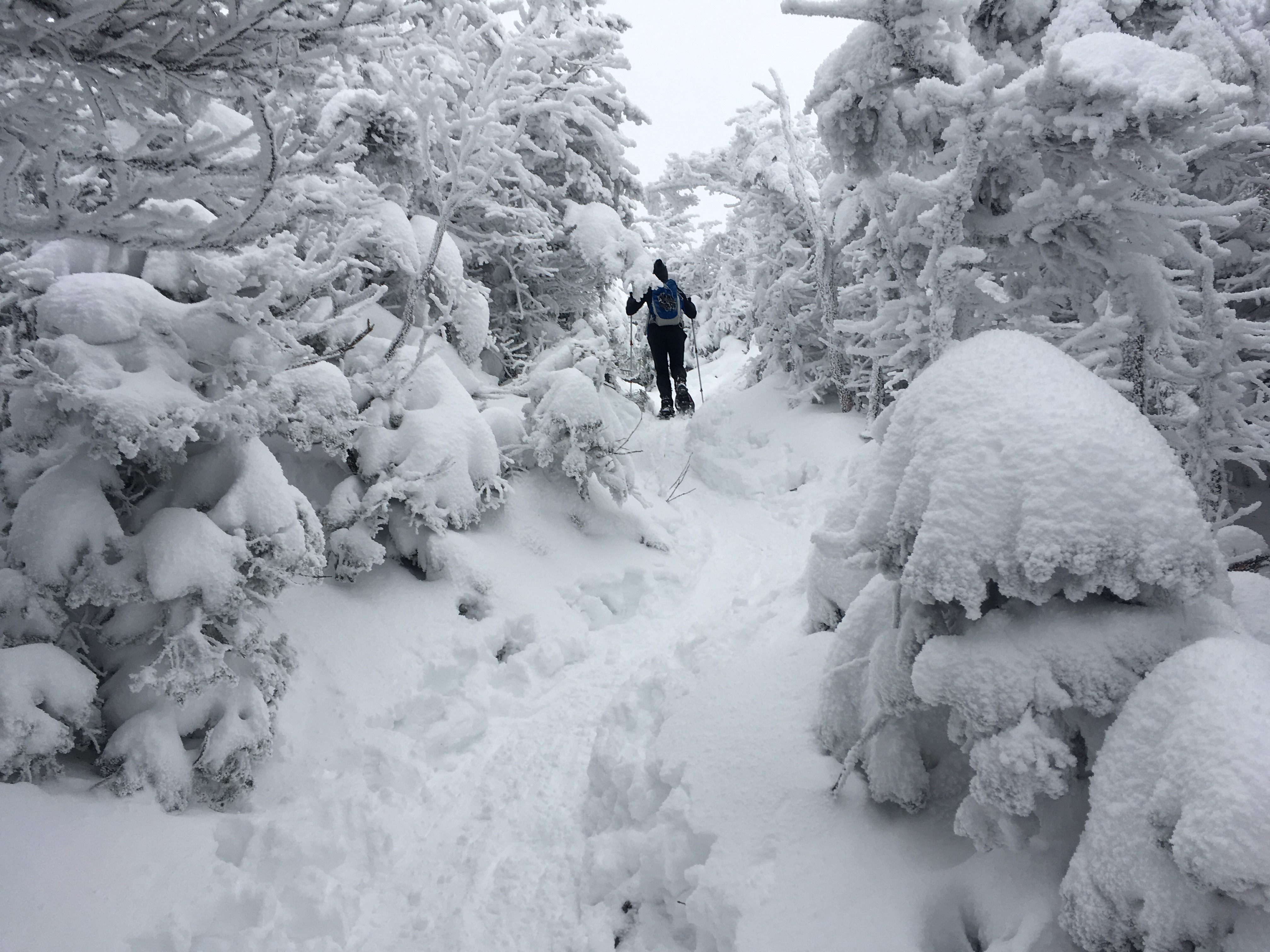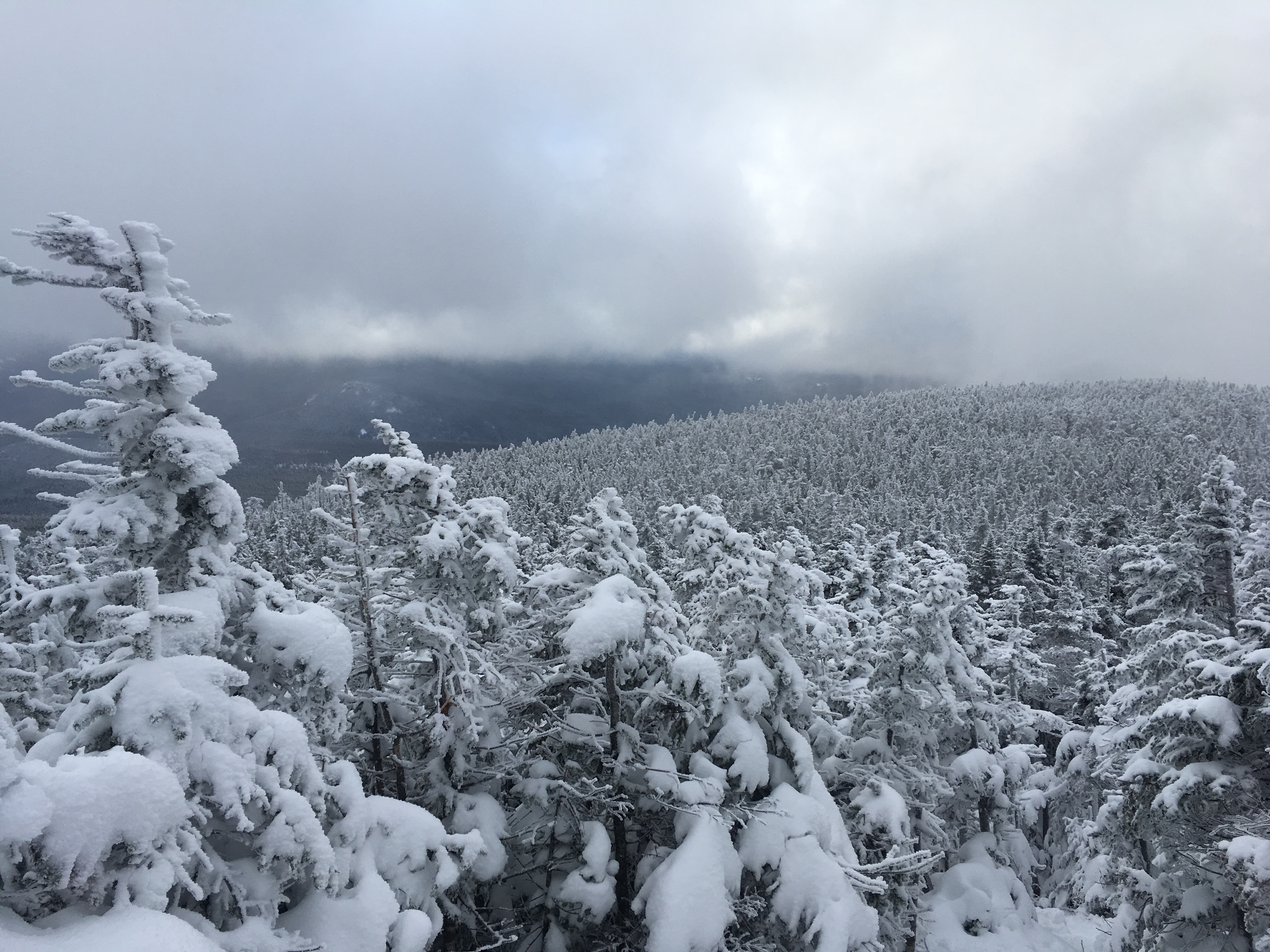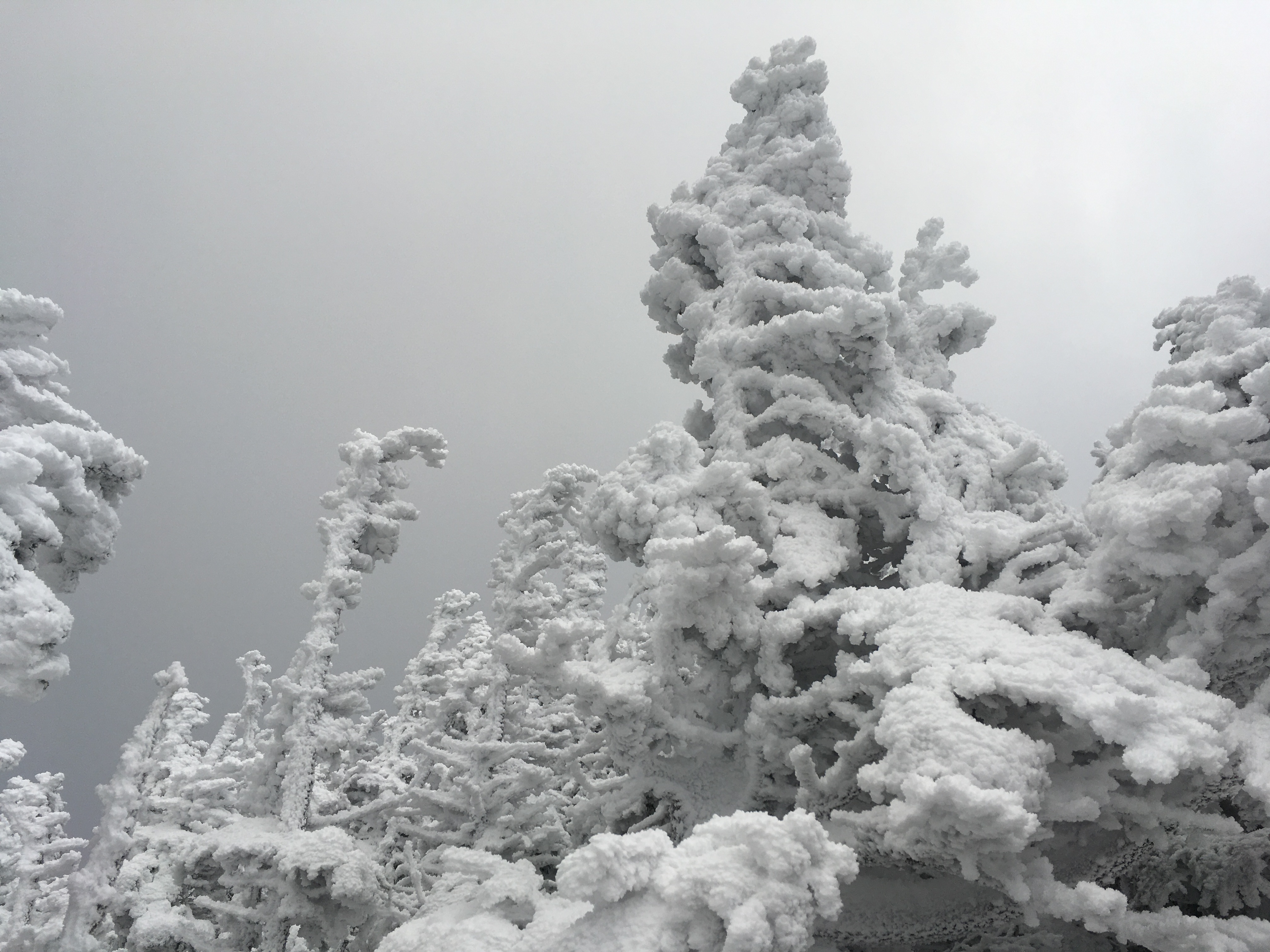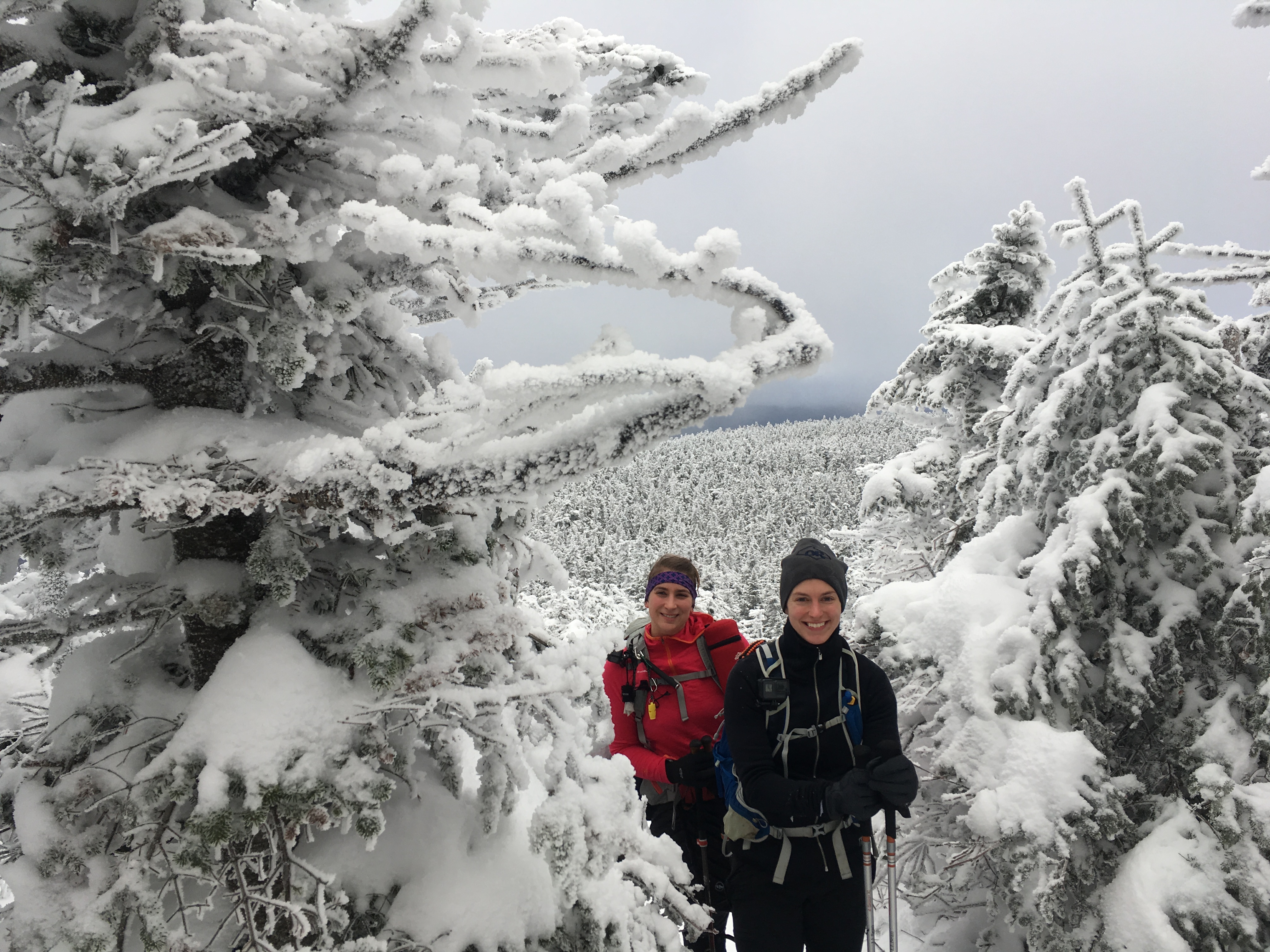 From Mt Field We ended up heading towards Mt Willey instead of Tom, but got ourselves turned the right way after a couple hundred feet. Once at the four way intersection of Mt Tom Spur and A-Z Trails we saw a little mouse running along the top of the snow, then got pounced on by a dog. Poor little guy. I'd like to think that once everyone left, he shook it off and continued on his way.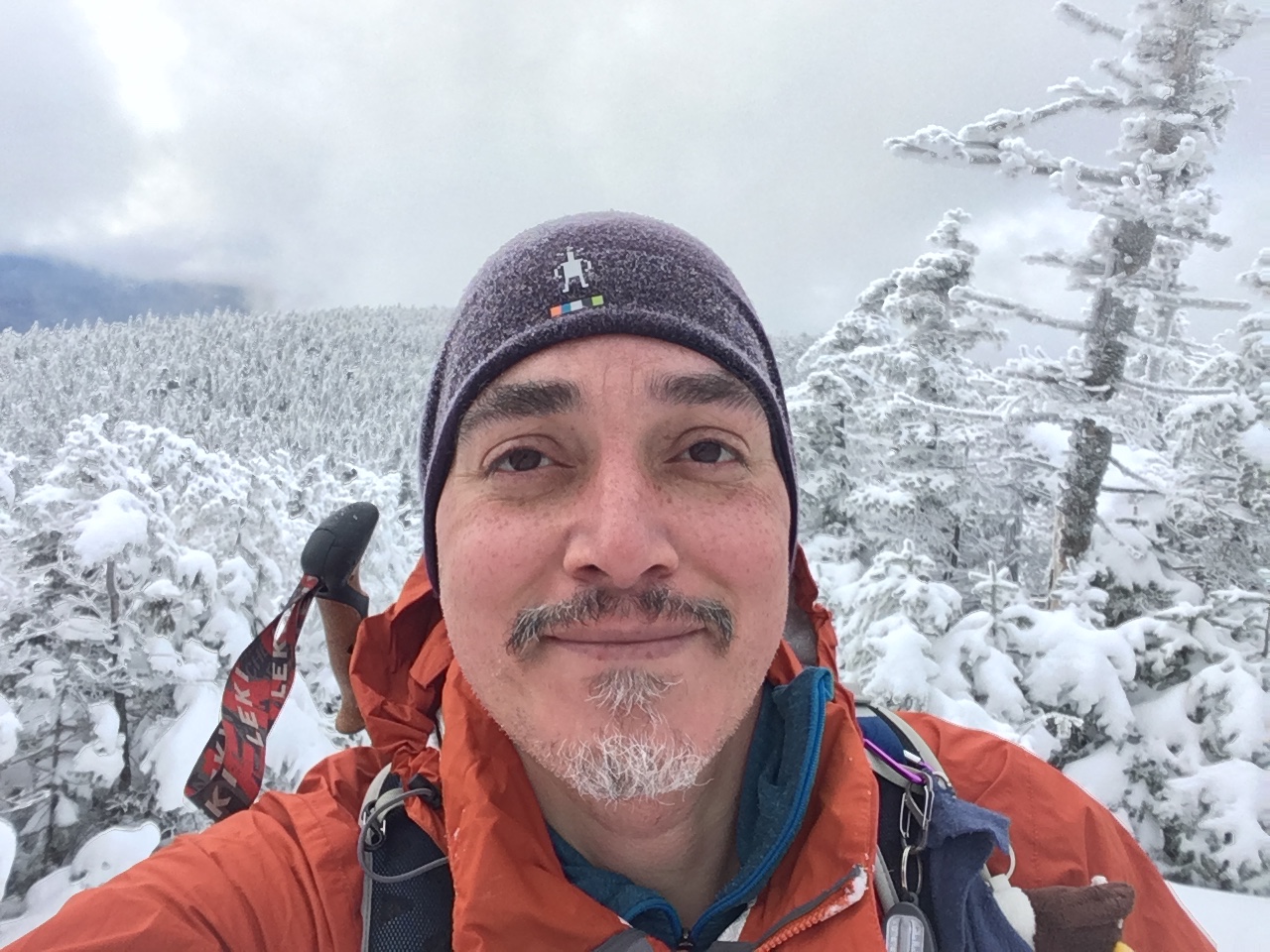 Brought: Pauline's LL Bean wind pants, Orange wind breaker, EMS Winter pants, Blue puffy, Patagonia thermal shirt, LL Bean gloves, LL Bean mitts, Ice Breaker glove liners, Smartwool purple hat, Smartwool Grey hat.
Wish I brought: Gaters, maybe long johns